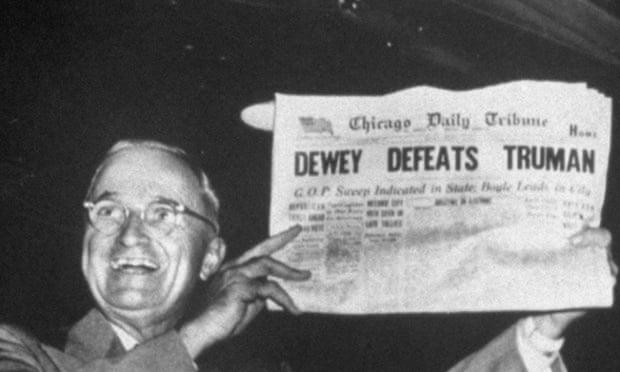 This isn't the first time polls have been wrong. The election of Donald Trump was a shock to many college students (as well as the press) and this may warrant some class time. Some instructors responded by providing space for students to express their feelings and this may be within the scope of the educational objectives for some classes. For a strategy class, a more relevant focus might be to examine the implications of the outcome for business strategies or to examine the campaigns from a strategic perspective. This might be considered as a template for how to discuss other sudden world events in the strategy classroom. Here are some takes on how to bring the election in while still emphasizing the pedagogical objectives of a strategy course:
Project case scenario analyses (Aya Chacar). Scenario analysis is designed to unearth factors that affect the efficacy of a given strategy. In a global context, country risk is a central factor in assessing strategic alternatives. In class, students discussed the likely impact of the election on the companies their teams are studying. Can you help the company? What do you think "could" be the impact on the companies under the new American administration -based on stated positions or past behavior? The companies they chose to study in this class are Amazon, Auchan, Didi Chuxing, General Motors, Naver, Uber, Volkswagen, and Walmart. All already have major international presence with some but not all having significant operations in China, Europe, India, Japan, Mexico, South Korea, SouthEast Asia and the US.
Entrepreneurship/Opportunity Recognition. The pollsters were all wrong. Often businesses and whole industries miss critical trends in consumer preferences and this probably means that there is unserved market space. Given trends that are now unearthed by the election, what market opportunities might there be for firms in various industries? One could use the project firms, cases you have done or specific firms that you think might be affected.
SWOT on campaigns (Peter Klein). While this framework is not preferred by most strategy scholars, it may raise some good points. A few examples from the Clinton campaign: O: demographics (e.g., increased Hispanic population, more socially tolerant electorate), unpopular opponent,chance to make history. T: middle-class concerns about economic inequality, backlash against political correctness, Clinton fatigue, incumbent fatigue, WikiLeaks. S: experience; support from major media, Wall Street, large corporations; ties to Obama and WJ Clinton; large staff of handlers; polish. W: experience; support from major media, Wall Street, large corporations; ties to Obama and WJ Clinton; large staff of handlers; polish.
Resources/Capabilities. Many of the campaign strengths turn out to be weaknesses depending on the context (experience, polish, support from corporations, etc.). What resources give a party a sustained advantage? What does "sustained" mean in this context? This might bring in a discussion of core rigidities and how once valuable resources can become critical weaknesses over time.
Disruptive Innovation (David Burkus). Clay Christensen described disruptive innovations as an innovation (typically from an outsider) that creates a new market and value network that eventually disrupts an existing market and value network, displacing established market leading firms, products and alliances. The Trump campaign might be viewed in this light as a disruptive strategy that overtook the conventional establishment.
PESTEL. Of course, this demonstrates the value/importance of looking outside of the industry for trends that may influence whether a given strategy will be effective or not. The PESTEL framework is a simple tool for bringing this in to the analysis (Political, Economic, Social Technological, Environmental, and Legal).
First 100 Days. Trump offered an ambitious list of things he planned to try and accomplish in the first 100 days. One can divide the list among groups and ask them to identify the implications of the policies for business in general or, preferably, for a specific firm/client.
Contributed by Russ Coff